Drug development is a very critical and time taking process. All the medicines have to meet the set quality standards to ensure the safety of the patients. Because of the technological advancement in pharmaceutical machinery, today a wide range of high tech machines is available such as Rotary Tablet Press Machine, Tablet Inspection Machine, Roll Compactor, Coating Machine, Vibro Sifter Machine, etc. Today we will see an overview of Vibro Sifter and Roll Compactor.
Vibro Sifter Machine (Vibro Sieve)
Vibro Sifter is one of the very important pharmaceutical machinery. It is used for the gradation of the material and it separates the material on the basis of their particle size.This machine is also known as Vibro Sieve, Vibrating Screen or Lab Vibro Sifter. Today, they are available in various models, designs and configuration.The features of the different Vibro Sifter Machine models depend on the Vibro Sifter manufacturer and its application.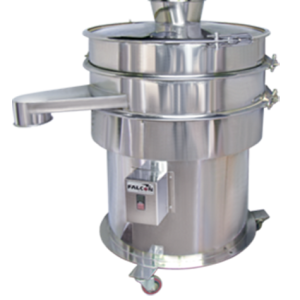 Vibro Screen Classification
Vibro Screen can be classified based on size, design, application and production capacity. This machine is available in different sizes and designs. It is important to check the specification of the Lab Vibro Sifter as the production capacity of the machine highly depends on size. The design of the machine is a very important aspect and it depends on the Vibro Sifter manufacturer. Some Vibrating Screen comes in L-shape frame design and some offer completely separable design for making it user-friendly. The Vibro Screen can be a single layer, double layer or triple layer based on its intended use. This machine can be used in laboratory applications and industrial applications.
Roll Compactor (Roller Compactor)
Roll Compactor is widely used in the pharmaceutical industry for increasing the bulk density of the granules. It provides higher density and better flowability of the granules, which is necessary for tablet press. Roll Compactor is also known as Roller Compactor or Pharmaceutical Roller Compactor. There are three major parts of this machine – Feeding System, Compaction Unit and Size Reduction Unit. The working of a Roll Compactor can be divided mainly into three stages – Material Feeding, Material Compacting and Granulation Process.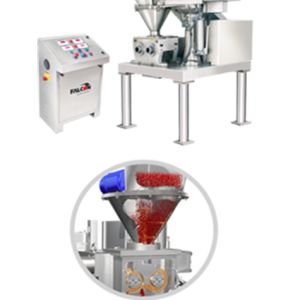 Roller Compactor Advantages
The Pharmaceutical Roller Compactor offers many unique advantages in the tablet manufacturing process. The biggest advantage of this machine is that it is suitable for moisture and heat-sensitive materials. It not only offers simple material processing, but also maintains the physical and chemical properties of the material. Roll Compactor generates high compression force, which helps in processing high density materials. This high tech machine allows you to adjust the feeding speed and compression force, which is important for getting the smooth granulation. Overall the Pharmaceutical Roller Compactor ensures accurate and efficient material processing.
Today a wide range of Roller Compactors is available, but it is important to check various aspects like Roll pressure, Material feeding rate, Roll speed and Type of material before making the final decision.